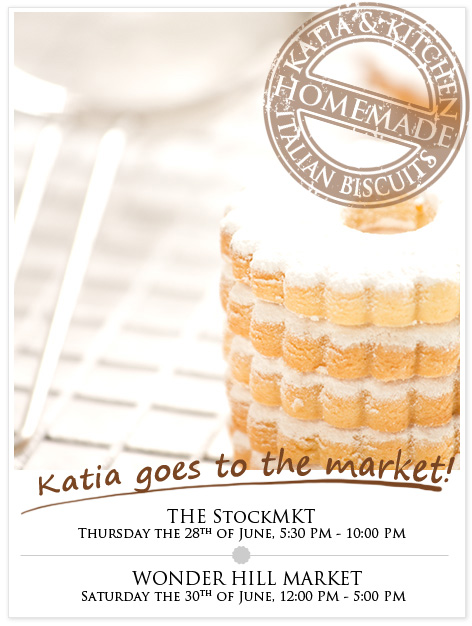 I'm back from a fabulous Spanish vacation where I enjoyed the company of my best friends ever, good food, lots of sunshine and the sea. Well, I've finally recharged my batteries as I needed.
Now I'm sitting in front of my laptop, needless to say trying to ignore the grey sky outside, and I indulge myself enjoying some delicious biscuits with a cup of tea.
No matter if yesterday I was sipping cold cerveza in the sunshine, that was just vacation, ok? Let's forget about it ; )
However, I'm not just eating or writing, I've also started planning my coming week when I'm going to sell my Italian biscuits at two of the coolest markets in London: The StockMKT and the Wonder Hill Market.
Basically, my friend and I are going to share the same stall on Thursday and Saturday to sell our HANDMADE PRODUCTS FOR CHARITY: delicious Italian biscuits to support Cancer Research UK and lovely soaps to preserve Orangutans of Borneo.
It's going to be a lovely stall for a worthy cause, isn't that cool?!
It would be amazing to meet some of you there… I can't wait.
See you soon then! : )
---